At Buzzard Reptile & Aquatics, we specialise in high quality products for Naturalistic & Bioactive enclosures, along with a range of specialist livefoods.
We pride ourselves on stocking the best products available, from our wide range of reptile safe live plants to our Tree Fern products imported direct from Fernwood in New Zealand.
We supply these products across the country, as well as into Europe, not only direct to keepers and enthusiasts, but also to various trade clients, zoos, colleges and Universities
.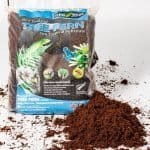 Fernwood brand New Zealand tree fern is available as a loose substrate as well as panels for directly mounting orchids and use in lining vivarium backgrounds.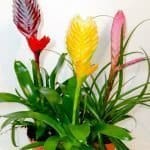 We supply various products, such as our Fernwood Tree Fern, Dubia Roaches, Isopods and more to an array of trade customers. If you would be interested in stocking any of our products please get in touch.
Ordered 4x Chamaedorea Elegans, 2x Fittona Red Veins & 4 Grapewood Branches. Couldn't be more happy with the service and delivery. But the items themselves are of first class quality, Couldn't be happier. Will be placing another order soon. Thank You
Danny Driver Sweeney
I recently ordered some Dubia roaches for my beardie as he is only 12 weeks old and hasn't been eating properly. They arrived this morning put the box in front of him and he ate the lot, I will be ordering more for definite! Really impressed with how short the delivery time was they even arrived a day early!
Katie Ashcroft
First rate service. Dubias, great selection of plants and just picked up some fantastic LED lighting. Many thanks.
John Evans
Best Dubia available. We have to buy lots of Dubia in large quantities and the quality is never compromised. Absolutely 5*s all round
Ciaran Spalding
These lovely people just did a competition for a Skylight. I was lucky enough to win....the light arrived very quickly indeed and it is AWESOME! Bright, with an excellent spread, low profile so fits into confined spaces well...excellent colour rendition....I am certainly sold on these....now I want to get some of the deep viv ones.
Harry Venables
Sign up to our newsletter for all our latest offers